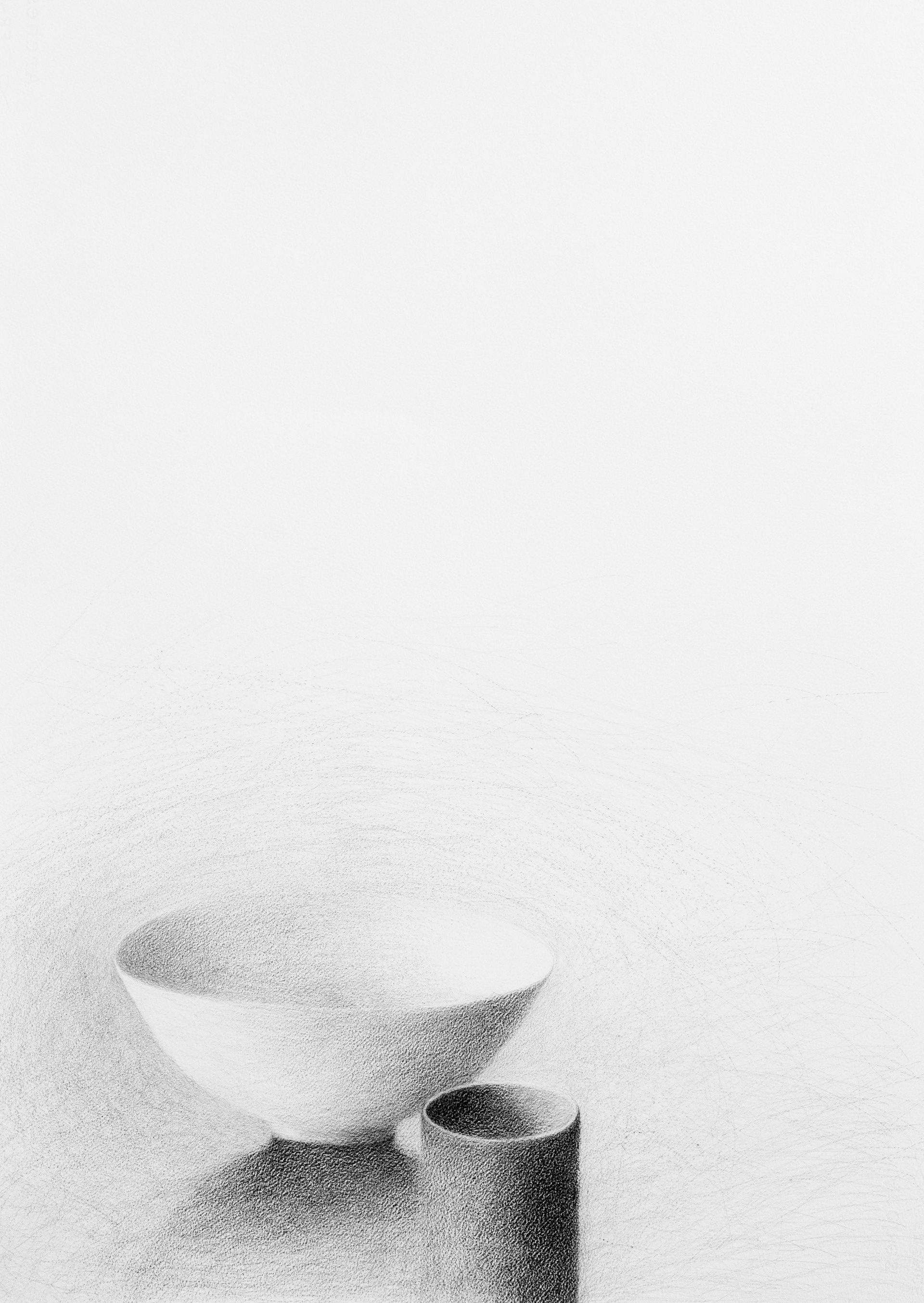 Exhibition:
11th – 28th July,
10am – 4pm Tuesday – Sunday
Opening Event:
2pm Saturday 13th July
Stillness, Still Life on Paper
is an exhibition resulting from an artist in residence project and two workshops held by contemporary artist Genevieve Swifte at the Canberra Potters Gallery.
The exhibition begins with a series of meditative drawings undertaken collectively by participants of both workshops. These are accompanied by more personal explorations of objects found at the Canberra Potters Centre: bisque work and fragments of ceramic forms juxtaposed with glass, fruit and cloth. The result is a multifaceted and immersive exploration of still life that questions the stillness of seeing and drawing through mark making techniques that privilege the movement of the hand, unravel our perception of depth and work to dissolve elliptical forms into fluid variations of light, shadow and line.
Genevieve Swifte works between drawing, photography and video, she has a PhD from the ANU School of Art and Design and is a resident artist at the Ainslie and Gorman Arts Centres in Braddon, ACT.
Genevieve also works with the community as an independent arts educator teaching the observational drawing course Eye to Hand. Her workshops welcome young artists from thirteen years of age, creative professionals, complete beginners and people with all levels of ability. Members of the community who have not had the opportunity to engage in formal art training are especially welcome to attend.
Swifte's works are held in public collections in Australia and internationally.