An online drawing studio with contemporary artist Dr. Genevieve Swifte
Tuesday Mornings 10am-12pm or Sunday Afternoons 2pm-4pm via video call
6 Weeks: $240
12 Weeks: $450
*classes are ongoing – enrol at any time
Scroll down for more info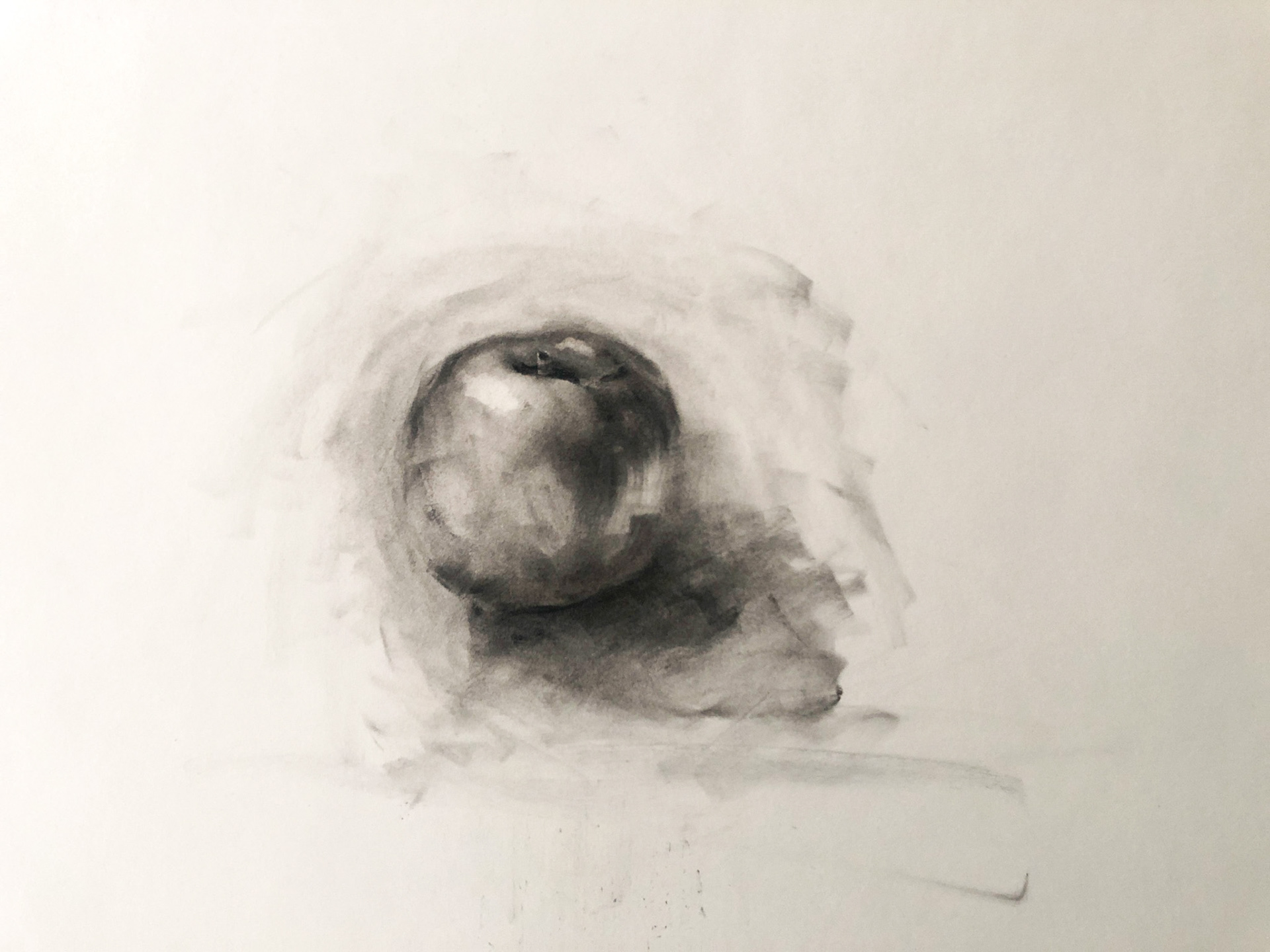 Eye to Hand is an approach to observational drawing taught by contemporary artist Dr. Genevieve Swifte. This flexible and accessible online workshop welcomes young artists from thirteen years of age, creative professionals and complete beginners. Those who have not had the opportunity to engage in formal art training are especially welcome to enrol.
Genevieve's carefully researched approaches to drawing are designed to help you:
• See the world around you with greater clarity
• Learn to translate what you see from three dimensions into two
• Heighten the sensitivity and dexterity of your hand, 
wrist and arm
• Establish/develop a creative space and regular drawing practice
Genevieve's online studio classes welcome a wonderful mix of beginners, talented teens and experienced artists. Her approaches to drawing are guided and flexible to accommodate all abilities and sensibilities. We draw a wide variety of objects chosen for their transferable principals, develop fine motor and perceptual skills, explore a myriad of approaches to materials, mark making and the depiction of forms in space.
Tuesday Mornings 10am-12pm or Sunday Afternoons 3pm-5pm via video call
6 Weeks: $240
12 Weeks: $450
*classes are ongoing – enrol at any time
For more information or to enrol please contact Genevieve via the contact form below
Please contact Genevieve via the contact form below if you have any questions. Please also let me know me as soon as possible if you need to make changes to your enrolment. 
Numbers are limited. Due to the difficulties facing artists during this time of uncertainty, refunds are not available.
Any changes including transfers or postponing your enrolment for a later workshop can be arranged with 24 hours notice. Please don't hesitate to contact me to arrange a flexible option to suit your particular needs.
By enrolling in any workshop with Genevieve Swifte, you agree that any media, passwords, documents etc provided as a part of a course will be kept for personal use only and will NOT be copied and/or distributed to a third party.